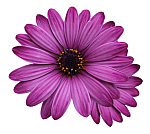 Sell thousands of products in your own Health & Wellness / Spiritual website. You'll have a fully stocked store with up to 6,000 products, plus hundreds of ebooks that your customers can download directly from your site as soon as they pay you. After you order from us, the next step is to open an account with the dropshipper (we'll email you the dropshipper info as soon as you order) and then once you have a wholesale account we'll install your store.

We will install for you the latest version of the Zen Cart shopping cart software, upload your template, and import the products and ebooks. You can add your own header image if you like, making your store more in line with your vision. You can also change the slideshow images to your own design.

The great thing about using a dropshipper is you don't have to keep any inventory and all products are shipped directly to your customers, with your store name and address on the shipping label. Eliminating all of this expense and extra work leaves you time to concentrate on your customers and acquiring more sales.

You'll have access to thousands of products such as aromatherapy, reiki items, meditation & yoga supplies, books on wellness and spirituality, herbs, healing crystals, body-care products, candles, incense … the list goes on. Your store also comes complete with a search engine to help your customers find exactly what they are looking for, your own "About Us" page that you can add a photo to, plus the ability for you to create a newsletter to send to all of your customers. You can also create coupons that you can include in your newsletter to get those repeat customers.
Click image below to see Demo
STORE FEATURES:
All products come from one dropshipper and one warehouse, making it easier for you (no worrying about which product came from which supplier). All packing and shipping is done for you, using your business name and address on the label, and products are shipped out quickly.




True Wholesale — you get 50-55% off most items (crystals, incense, candles, etc.), 40% off on books, CDs, tarot decks and DVDs, and then they ship directly to your customer. For example, if an item costs your customer $40, your cost is $20 wholesale for most items (so a $20 profit for you on that one item).

Note: a Sales Tax ID Number or Resale Certificate is required to purchase wholesale.




You may delete any product or entire categories through the administration area of your store. It is up to you which products you want to sell. You may also edit the text of any product, or create new categories and subcategories.




Over 300 ebooks are included in your store. Selling ebooks means you get to keep 100% of the profits! Your customers can download their ebooks as soon as they order from you (there's nothing for you to do, it is all automatic, you can be selling ebooks while you sleep). In addition to the 300 ebooks that are already in your store, you'll have access to another 300 ebooks that you can add to your store yourself (giving you a total of over 600 ebooks and audio programs). Each ebook comes with a License giving the rights to resale these items.




Accept credit card orders through PayPal. Your customers DO NOT need a PayPal account to order (all they need is a credit card). Other payment modules are available (such as Square and Authorize.net). PayPal's Express Checkout payment module is the most popular.




Shopping cart — Your store makes buying products easy for your customers, calculating quantities and totaling up amounts. It can add your state's sales tax (if applicable) and add a shipping charge. Included are the UPS and USPS shipping modules, plus other shipping modules you can use.




Search Engine — Your entire shop is searchable, making it simple for your customers to find the products they are most interested in.




Banner Manager — Make additional income by allowing advertisements on your site. You have the ability to add a banner to the bottom of every page in your store. You could advertise another website of yours, or promote an affiliate program, or sell advertising to other sites. Another option is to use Google's AdSense service to bring in extra money.




Social Media — This is built into your store, allowing you to share to Facebook, Twitter, StumbleUpon, LinkedIn, and over 250 more sites.




Featured Products — Here you can select your favorite products to be shown on the front page of your shop. It's up to you which items get featured, and you have the ability to change it whenever you want.




Newsletter — One of the most important functions of your store is the ability for your customers to subscribe to your newsletter when ordering. Soon you will have built up a decent mailing list. Now login to your administration area, write your newsletter, and send it to all of your subscribers. This is a fantastic way to get those repeat buyers. With a newsletter, you can offer your customers special discounts, tell them about new items, etc.




Specials — Any products in your shop can be discounted and displayed in a promotion box seen on every page in your store. A great way to bring in more sales.




Coupons — During checkout, a customer can use a coupon code that you gave them in your newsletter (or that you advertised somewhere) and they will receive a discount off their total (such as 10%). You set the percentage amount, the End and Start dates, and the store will generate a unique coupon code to give out to your customers. This is the best way to get customers back to your shop.




Bestsellers — Your store keeps track of everything you sell. The bestselling products are automatically displayed in a "Bestsellers" box that your customers can refer to each time they visit.




Reviews — Customers can write reviews on any of the products you offer. This is a great way to encourage sales. A review will not be shown on your site until you approve it (to prevent spammers). If you prefer not to have reviews, you can disable it in the admin area.




"About Us" page — A place where you can tell your customers about yourself and your company. You can add a photo of yourself or some other image here, too.




"Shipping & Returns" page — You can edit this page anytime through the admin area of your store.




"Privacy Notice" and "Conditions of Use" pages — easily editable as well.




"Contact Us" page — Your business name and address can be displayed here, and there is a contact form so that your customers can message you with any questions they may have.




Tax-deductible as a business expense! That's right. Since you are a business, you may deduct what you spend on the store installation as well as what you spend on web hosting. Keep track of all your expenses so you have it ready for tax time.




Support — We are here for you. We have a Help page in our Members' site that you will have access to, and a forum is available. Plus, you can always email us if you have any questions.

NEXT STEP: Read our Frequently Asked Questions.